All Screen Receiver review: cast any screen to PC or TV?
Screen mirroring from a smaller screen has become a popular way of life. It is an efficient way to have a better viewing and streaming experience if you can do it the right way. And while it's evident that most people need this service, not so many of them know how to use it and make it work perfectly. In fact, most people know the service to use but don't know exactly what it offers and the features it comes with. To help you determine if All screen receiver is the best option, we have laid down everything you need to know about this service.
Apart from the features, we'll go over its pros and cons to help you understand what it's all about.
What is All Screen Receiver?
The need for effective screen mirroring solutions has increased as technology becomes increasingly dependent on digital information and linked devices.
An innovative tool called All Screen Receiver enables users to easily expand their digital canvases onto bigger displays.
The All Screen Receiver app was painstakingly created behind the scenes by a committed team of programmers and forward-thinking businesses specialized in cutting-edge video streaming and screen-sharing technology.
These innovators meticulously created an application that crosses platform borders to ensure flawless compatibility across various devices.
The development of the software from idea to reality exemplifies the never-ending quest for perfection in streamlining the screen mirroring experience for customers everywhere.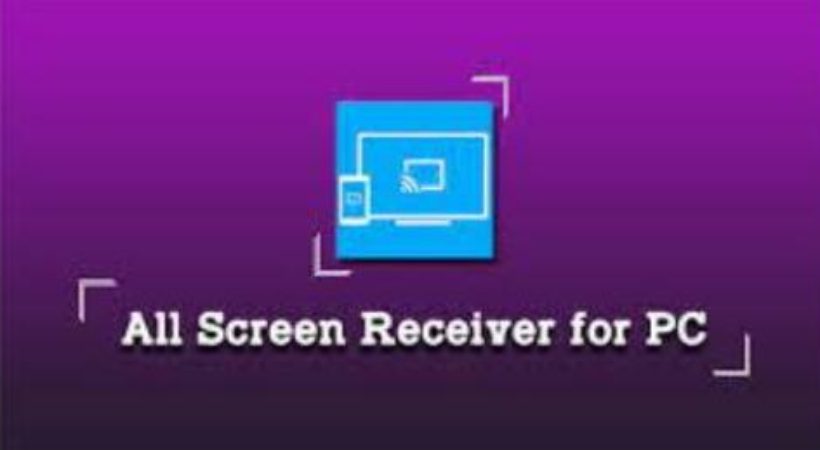 Current usage and downloads
The All Screen Receiver software has gained a large worldwide following and is quickly gaining acceptance as a convenient way to connect small devices to large displays.
This program has a global user base and has seen a sharp increase in downloads, which is a sign of its superior effectiveness.
This program has solidified its position as a necessary tool in the digital toolkit due to how simple it is for users to mirror their smartphone, tablet, or computer screens onto bigger monitors, including smart TVs.
User feedback and evaluation
User feedback is the North Star for assessing the performance and worth of an application in the realm of technology.
This is also true with the All Screen Receiver app. It has received a chorus of appreciation from people all around the globe, as seen by the positive reviews and ratings it has received on different app stores.
Users praise the user-friendly interface, easy connection, and astounding adaptability.
This app's reputation for dependability and flexibility to various devices have cemented its position as the top option for screen mirroring fans.
Features of All Screen Receiver
With the All Screen Receiver app, you may access a world of online connection and enjoyment. This adaptable application, brimming with strong features, makes screen mirroring simple while enhancing your entertainment experience.
Discover how the All Screen Receiver software turns your displays into a portal to endless possibilities, from seamless device interoperability to strong media playing.
1. Companion App
The All Screen Receiver app comes with an easy-to-use companion app. The starting point for screen mirroring sessions is this companion app, also known as the All Screen Sender app.
The companion app makes it simple to connect and reflect your displays whether you're using an Android or iOS smartphone.
It links your source device and the destination display, guaranteeing a smooth mirroring process.
2. Media playback
The All Screen Receiver app's extensive media playing capabilities are one of its most notable features.
Although screen mirroring is the app's primary purpose. It goes above and beyond by enabling the playing of several media types.
This entails that you may stream films, music, and other multimedia items straight to the target display in addition to being able to mirror your device's screen.
By converting your bigger screen into a media center. This function expands your possibilities for entertainment.
3. DLNA server support
DLNA server functionality is included in the All Screen Receiver software. It is a well-known standard for distributing digital media across devices connected to your home network.
Without a hitch, the software connects to DLNA-capable devices. Including smart TVs, game consoles, and audio systems.
this function increased your options for home entertainment, making it simple to share and stream multimedia material to various compatible gear.
4. Integration with Google Service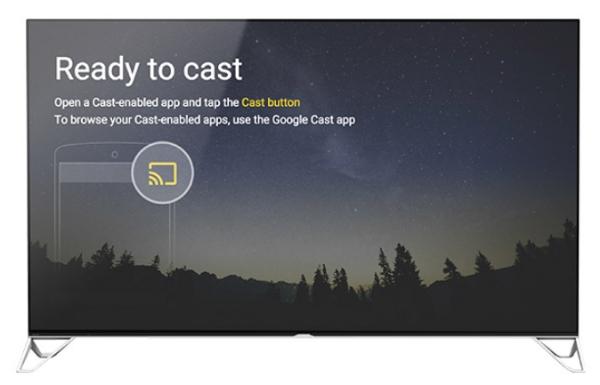 Google services, especially Chromecast (Google Cast), are often integrated with All Screen Receiver.
Thanks to this integration, users may cast their displays and video files to Chromecast-compatible devices.
Using Google's ecosystem, the software increases its compatibility with various Chromecast-enabled gadgets.
As a result, you can easily mirror your screen or stream video to a TV that has a Chromecast connection.
5. Device compatibility
The All Screen Receiver app's broad device compatibility is one of its advantages. This software is designed to function flawlessly with various devices. Whether you own a smartphone, tablet, laptop, or smart TV.
Its all-encompassing strategy guarantees that users may transfer information from a broad range of source devices to various target displays and reflect their screens. Encouraging a more connected digital experience.
6.  Easy to use
A major goal of the All Screen Receiver software is usability. Users of various technical backgrounds may use its capabilities because of its user-friendly interface and simple setup procedure.
The mirroring procedure is walked through by the app's user-friendly interface, eliminating any potential complications from connecting and sharing material across devices.
7. Roku integration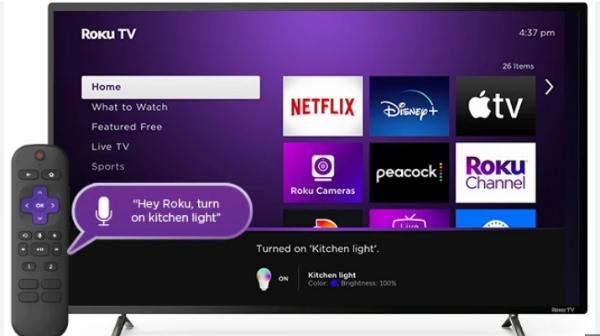 The All Screen Receiver app often works with Roku players and supports Google Cast.
Its wide range of available material renowned popular streaming service Roku
With this connection, customers' streaming and screen mirroring options are increased since they may cast or mirror their displays to Roku-compatible TVs and streaming devices.
8. Amazon integration
The entire network of Amazon may also be integrated with the All Screen Receiver software.
Thanks to this connection, Users may project or mirror their displays to Amazon Fire TV devices.
The software gives customers another way to expand their digital material to bigger displays inside of their home setting by effortlessly linking to Amazon's hardware.
Pros and cons
Your screen mirroring experience will be improved by the many capabilities provided by the All Screen Receiver App. For your benefit, we've included both the benefits and drawbacks of utilizing this application below.
Pros:
Companion App:A companion app makes it easier to set up your devices and improves user experience, resulting in seamless connectivity across your devices.
Versatility: With full media playing features in addition to screen mirroring, the software distinguishes itself as a flexible tool for entertainment.
Device compatibility: The All Screen Receiver software promotes a more connected digital experience by enabling users to easily mirror displays and share information across a wide range of devices.
No data sharing: Because the software normally does not entail the exchange of personal data across devices, users may benefit from peace of mind about their privacy.
No data collection: Because there is no data collection, the app's privacy-focused design the users' screen mirroring activities even more secure.
Cons:
Intrusive behavior: Some users may find the program displays invasive behavior, which can be distracting, including pop-up messages or requests for permissions during mirroring sessions.
Functionality issues: Users sometimes may face functionality problems, such as slowing or freezing while mirroring, which negatively affects the user experience as a whole.
Casting challenges: Although the software aims to provide smooth casting to a variety of devices, users may need help when trying to mirror displays on certain platforms, which might annoy them.
Compatibility and pricing
Start with a mini intro about All Screen Reciever and write these in Heading 3s
1. Price
The All Screen Receiver app's price structure is designed to meet the demands of a broad spectrum of users.
A free version of the program with all of the necessary screen mirroring functionality is often available, making it widely used.
Users may start screen-mirroring sessions between their devices without paying any fees with this free version.
The All Screen Receiver software may provide a premium or pro edition in addition to the free version, which is often accessible via a one-time payment or subscription plan.
2. Supported devices
The amazing device compatibility of the All Screen Receiver app is one of its greatest strengths. It has been rigorously developed to operate smoothly on various hardware and operating systems.
The program ensures you can mirror your screen regardless of whether you use an Android or iOS smartphone, a Windows or macOS PC, or a tablet.
The software also expands its compatibility with smart TVs and well-known streaming devices.
This adaptability enables you to cast your screen to various contemporary displays, including those with DLNA compatibility, Google Cast (Chromecast) technology, or other casting protocols.
3. Can the screen be mirrored to the PC
Screen mirroring to a PC or Mac computer is possible with the All Screen Receiver program.
Thanks to this feature, users may easily project material from their mobile devices onto their computer displays.
The software assures a seamless and fast mirroring procedure to your desktop computer, whether you're showing off a presentation, sharing media material, or just expanding your mobile experience to a bigger display.
4. Can you cast the screen to TV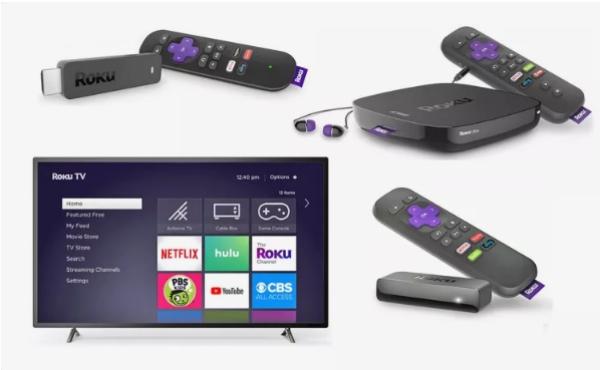 In terms of screencasting, the All Screen Receiver software excels. Users may easily cast their screens to a TV, especially if the TV has casting capabilities that are compatible with their devices.
On a bigger screen, this capacity enables an immersive multimedia experience. It is possible to connect effortlessly to devices like Google Cast-capable (Chromecast) TVs, DLNA-compatible smart TVs, and other casting-compatible displays, offering a wide range of options for sharing and consuming digital material.
5. Remote control
The All Screen Receiver software often offers remote control capabilities in addition to screen mirroring and casting.
Users are given control over their mirroring sessions thanks to this functionality. You may explore, control, and interact with the mirrored material straight from your source device using the app's remote control features.
The app's remote control functionality improves your ability to effortlessly handle your mirrored material. Whether you're watching a movie, navigating a presentation, or controlling a slideshow.
6. Picture quality
To provide a visually appealing mirroring experience, the All Screen Receiver app prioritizes image quality.
When playing back video and mirroring screens, it tries to preserve smooth frame rates and high-definition quality.
While the user's internet connection, device capabilities, and content source may all impact the image quality. The app shows the mirrored material on the target display in a clear, colorful manner that makes for a pleasurable watching experience.
Conclusion
You must install the All Screen Receiver software on the mirrored device to act as the screen-casting receiver.
It's crucial to remember that the All Screen Receiver app cannot satisfy the screen casting criteria. In order to make a successful connection, users must also install the equivalent All Screen Sender on the casting end.
Although this method provides device interoperability, some users may find it less convenient because they need to install and coordinate two different programs.
The FlashGet Cast provide simplified approach, in comparison, uses two different approaches: Airplay and USB connection.
Notably, the screen casting procedure is made simpler and more convenient for customers who want a hassle-free mirrored experience. Because the casting end doesn't need the installation of a special program.