AnyDesk review 2023: a cast screen to TV and remote device software
Suppose you are an office person or simply an individual who is thinking about using the AnyDesk app to cast screen to TV and remote device securely but are unsure about its working procedure, features, prices, safety, powerful remote assistance software, and pros & cons. In that case, you have come to the right spot because in this blog, we will cover all. So, keep reading to choose the best option according to your needs.
What is AnyDesk?
AnyDesk offers many features, one of which is screen viewing, which you can use to mirror your device screen on a TV, and remote access desktops, smartphones, servers, machines, and all other smart devices from anywhere in the world using a phone, tab, or pc.
AnyDesk was released back in 2014 in the city of Stuttgart, Germany. Since then, it has made its branches in USA, China, and Georgia. According to a 2021 report, company's net worth is over $650+ million.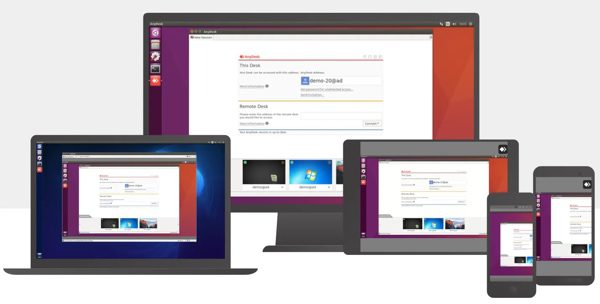 AnyDesk has many founders, but Philipp Weiser is the main driving force in this dream realization, and he is also the current CEO of AnyDesk. And another important name that comes up when you research AnyDesk founders is Olaf Liebe, who is currently the chief information officer.
What features does AnyDesk offer?
AnyDesk is a one-in-all solution for everything, and Anydesk's remote desktop software features are virtually limitless. And if you are looking at what exactly it can do for you, then you can look below;
Remote screen mirroring
AnyDesk offers greater video & audio quality at a breakneck speed without almost no lags. Moreover, it is compatible with all operating systems like Android/iOS/MacOS/Windows/Linux/FreeBSD/Rasberry Pi, etc.
And the best point AnyDesk is you can cast screen to TV/phone/tablet/PC from any device you want. You don't have to connect your 2 devices to the same network or even don't have to be present in the same house/city/country.
Remote access worldwide
AnyDesk was developed by keeping in mind the daily needs of software engineers when they have to travel hundreds of miles to install or fix a program in their client devices. So, by using AnyDesk, users can remote access their client's computer by using their own place PC's keyboard & mouse or simply from a smartphone, which saves a great deal of traveling time & overall costs.
The best point AnyDesk is that it also allows a person to remote device remotely, which is in a sleep computer, and remote access it just by entering a password from any place in the world (no need to give permission every time from the accessed device). It's a powerful remote access tool.
And that's not all. There is also a private mode in which the accessed computer screen will be turned off; the user can do anything without anyone knowing, which is helpful when a device is in a crowded place like an office. So it's also remote desktop software.
VPN access
AnyDesk also allows you to set up your own private VPN. In this case, you must set up a device with an internet connection in another place, preferably another country. Then you can access it anytime from anywhere in the world from your smartphone/PC, using that device's internet instead of your own (which means all your searches will go through that mobile IP address).
Remote access print worldwide
It can use for remote devices, including computers, smartphones, printers…You can think of AnyDesk printing features like fax but much more advanced. This feature helps when you need to access your office printer from home or your home computer from an office and in many more similar scenarios.
Whiteboard & Chat function
The whiteboard feature is very helpful during meetings and lectures when you need to point your colleagues/students toward a certain issue on the screen which will get displayed on another person's device. At the same time, the chat function allows its distant users to communicate with each other quickly directly from the screens of their devices.
Remote file transfering & managing
AnyDesk file transfer & managing feature allows individual/business persons to store their projects or import for their PC anytime they want from far away places. Plus, it also helps professional software engineers to remotely send & install the software/upgrades on their client computer. When 2 devices are connected by AnyDesk, no matter how distant they are, the controller can manage the files on the client device and send the files to their own computer.
Superior security
With the two-step verification, even if someone knows your password, he/she will never be able to guess randomly generated codes. Plus, AnyDesk also allows its users to set up their own private servers, in which case, all the data will be stored on company servers, and not even a single bite of data will be stored or passed from any AnyDesk-controlled servers.
All these security features when you are only mirroring or transferring data between devices over the internet.
Pricing plans of AnyDesk
Obviously, AnyDesk is not a charity program, and it has various free and paid plans for its users. And if you are looking for what these plans are, how much they cost, and what features they offer, then you can see the chart below;
| | Free | Solo | Standard | Advanced |
| --- | --- | --- | --- | --- |
| Price ( billed annually ) | $0 | $130.8 | $262.8 | $694.8 |
| Manage Devices up to | 3 | 100 | 500 | 1000 |
| Screen Mirroring(PC, TV, Phone, Tablet, etc.) | ✅ | ✅ | ✅ | ✅ |
| Built-in Screen Shot | ❌ | ❌ | ✅ | ✅ |
| Built-in Screen Recording | ❌ | ❌ | ✅ | ✅ |
| Casting Via Internet Worldwide | ✅ | ✅ | ✅ | ✅ |
| No Watermark | ✅ | ✅ | ✅ | ✅ |
| No Limit on Screen | 60 minutes per session | ✅ | ✅ | ✅ |
| Remote Control iOS with keyboard & mouse | ✅ | ✅ | ✅ | ✅ |
| Remote Control Android with keyboard & mouse | ✅ | ✅ | ✅ | ✅ |
| File Transferring | ✅ | ✅ | ✅ | ✅ |
| Remote Printing | ✅ | ✅ | ✅ | ✅ |
| Text Chat | ✅ | ✅ | ✅ | ✅ |
| Whiteboard | ✅ | ✅ | ✅ | ✅ |
| Remote Start | ❌ | ✅ | ✅ | ✅ |
| Privacy Mode | ❌ | ✅ | ✅ | ✅ |
| Two Factor Authentication | ✅ | ✅ | ✅ | ✅ |
| Live Chat Support | ❌ | ❌ | ✅ | ✅ |
Pros and cons of AnyDesk
Like all software, AnyDesk is not perfect software; no matter how many features it includes, it will always have demerits. In order to view the Pros & Cons of AnyDesk, you can see the points below;
Pros:
AnyDesk has a very fast mirroring & control speed.
It offers quick live chat & phone support to its paid clients
Compatible with all operating systems like Windows/Android/iOS/MacOS/Linux, etc.
You can use it to mirror between all kinds of devices, like phone to phone, phone to TV, PC to phone, etc.
It offers the most basic features for free, like screen mirroring, remote access & control, whiteboard function, file transfer, and so on.
Your data is safe with AnyDesk because of its advanced security functions like military-grade encryption, two-factor authentication, an option to set individual private servers, etc.
It also offers a TV app to cast screen to TV.
Cons:
A limited number of devices access in free mode.
The live chat feature is not available to free & solo users.
It does not offer screenshots & recording features in free mode.
AnyDesk is a very costly software, not suggested for small companies.
The phone support feature is not available for free, solo, and standard customers.
It gives full access of your PC to others, which, if they want, can steal your data while doing other official tasks.
It does not offer screen mirroring or control over a wired or private wifi network, so it's not best for users who don't trust the internet and whose data is very sensitive, like big companies.
AnyDesk remote wakes up, access without permission, and the screen turns off during work features are very dangerous; others can take advantage of them and do harm to you even without you knowing.
People also ask about AnyDesk
Yes, AnyDesk offers military-grade encryption, Two-factor authentication and even offer its users to set up their own personal servers. Plus, AnyDesk is a very successful company with over $650 million net worth. So, compared to other apps, you can say AnyDesk is pretty safe.

However, a small piece of advice you must remember is that nothing is 100% safe on the internet from hackers.
Both AnyDesk & Teamviewer are both remote screen mirroring & controlling apps, but AnyDesk offers far more advanced features. So, AnyDesk is a winner.
Step 1. First of all, connect your mobile and TV to the same or different internet connection.

Step 2. On your Android mobile, go to Play Store and install the AnyDesk Remote Desktop app.

Step 3. Now, go to your TV App Store/Play Store> install AnyDesk app.

Step 4. Go to your mobile AnyDesk app > and an address code will appear on it.

Step 5. Launch AnyDesk TV app > read the code from your mobile and enter it on your TV. After some permission, your mobile screen should be cast to the TV.
Final wrap up
AnyDesk is so very powerful remote viewing & controlling software which is also its weak point. It literally gives access to your computer/smartphone/other devices to other users, and if they want, they can steal your images & videos, and use your mobile banking apps to steal your money, and much more.
Plus, once you allow access to anybody, they can secretly change the settings and can access your device even when it's sleeping without your permission. In 2019, AnyDesk was the main app used by scammers in India to do money scams. So, if you are only using it for a screen mirroring to a TV, don't use it.
There are many other third-party screen mirroring apps like FlashGet Cast, which are far safer than AnyDesk for screen mirroring & game playing. You can use FlashGet to cast screen to TV/phone/PC/tablet from your device. If you want to play mobile games on TV or PC using a PC keyboard & mouse, FlashGet Cast remote control feature will help you. Moreover, using FlashGet screen recording & screenshots, you can capture all your game/meeting sessions for later viewing.
Unlike AnyDesk, nobody can wake up and access your device without your personal permission in FlashGet, which makes it a pretty safe and perfect AnyDesk alternative.