5 methods to screen cast Netflix to TV 2023
Are you tired of watching Netflix on a smaller screen? If that's you, this piece will guide you on the best way to cast Netflix to a larger screen today. Netflix is an incredible platform that allows you to watch all of your favorite movies with friends and family. While it offers a great opportunity to unwind and relax, it can be frustrating if you have it on a smaller screen and you're squirting to view the content.
It can be even more frustrating if you want to share a move with your loved one but can enjoy the full experience. Luckily, there is a way out. In this piece, you will learn the five best ways you can cast Netflix on your TV in 2023.
Benefits of cast Netflix to TV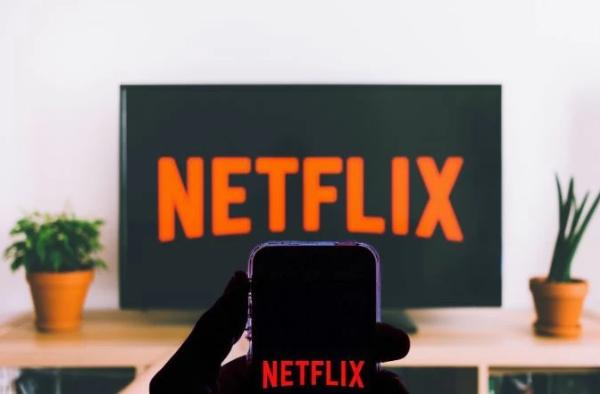 Before we jump into some of the best methods you can implement to help you screencast Netflix to your TV, it's essential to have a closer look at the benefits of casting Netflix on TV.
That said, numerous advantages can be experienced from adopting the casting option, which makes your life much easier.
So, what are the benefits of a screen mirroring tool to cast Netflix? Let's find out!
1. Improved Sound Quality
Very few devices, whether Android or iOS, project a better or the actual sound of the video you might be trying to share or listen to.
This might lead to you buying headphones ( Which might be out of your budget due to sound issues).
However, this problem can go away in a heartbeat with a proper and quality casting option. You only need to find the right casting options that align with your needs and, most importantly, project a proper and quality sound.
2. Larger Screen Option
If you're using a smaller screen to watch content, then the chances are that you might want to have better visuals on a larger screen.
And while that is most people's goal, only a few know how to approach this problem. Nevertheless, a quality casting option can change your viewing experience. All you need to do is identify a casting app or option that will satisfy you.
3. Comfort
Comfort is king when it comes to enjoying your favorite Netflix show, and what better way to do it than having it on a larger screen.
Suppose this sounds like you, then you need a quality casting option that is proven to deliver time and time again. You need a well-rounded casting tool that will grant you full access to watching your favorite show on Netflix.
4. Shared Viewing
The best way to watch movies with friends is when you cast Netflix, so everyone has better visibility.
This is one of the key benefits of owning a quality casting option that works efficiently. But that can only be possible if you select a top-rated app or tool that will make this a reality.
5. Preserving Battery
Casting content from your device to a bigger screen can be battery-consuming. This indicates that you need a casting option that can preserve battery life until you finish watching your film on Netflix.
But with a good mirroring option, you won't have to work hard to save your phone or computer battery.
6. Remote Control
A comprehensive casting option should allow you to control your devices remotely. And while most smart TVs have this option, you could really do with a mirroring option that can add to this feature to help you cast Netflix effectively.
How to cast Netflix from laptop to TV – 5 methods
There are so many ways to cast netflix from laptop to TV, and this section aims to reveal that to you. Here is what you need to know:
Google Chromecast
You may stream material from your laptop to your TV using Google Chromecast, a cost-effective and simple gadget.
It functions on Windows and macOS computers and is compatible with many different TV types.
Features:
User friendly.
TV models compatibility.
It can be used on macOS and Windows.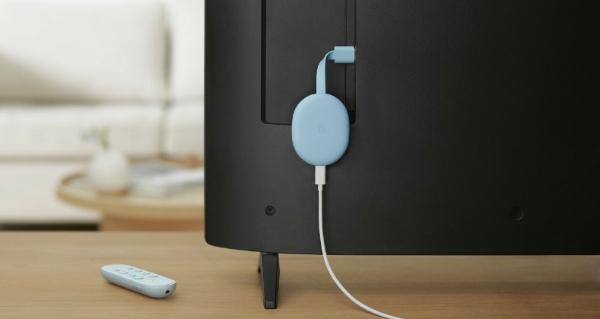 Steps:
Connect the Chromecast gadget to an HDMI port on your TV.
Link your laptop and Chromecast to the same Wi-Fi network.
On your laptop, download and install the Google Home app.
Launch Netflix on your laptop and select the Cast option in the lower-right corner.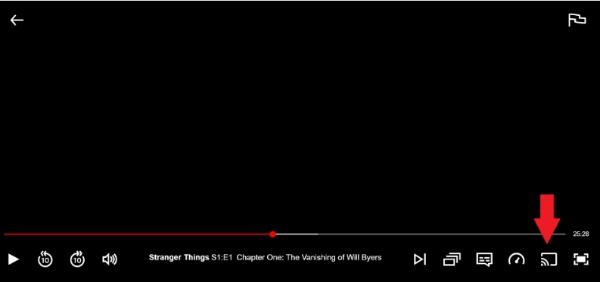 Choose your Chromecast device from the list, and your Netflix material will appear on your television.
HDMI Cable
Using an HDMI cable is another feasible alternative to ensure you cast content from your laptop to TV. Here is how you can make that happen:
Features:
Reliable to use.
Works with TV and Laptops with HDMI ports.
Quality transmission.
Steps:
1.Access the HDMI cable and connect it to one of the laptops and the other to the TV.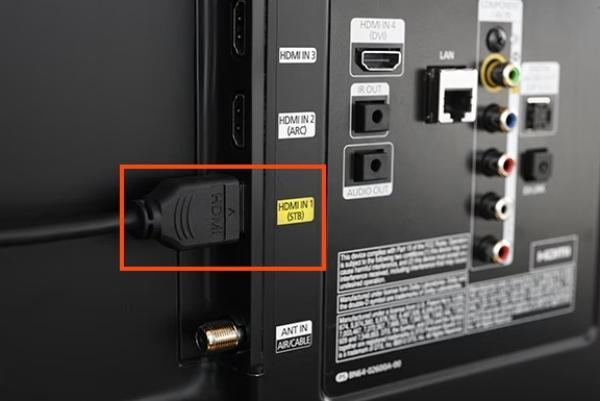 2.Open your TV and click on the right HDMI source.
3.Open Netflix, and it will be cast on TV.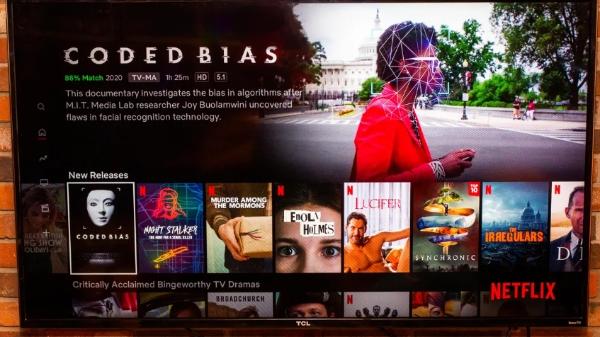 Apple Airplay
Airplay also lets you connect content on your TV to your laptop in a few simple steps. Here is what you need to know:
Features:
Accessible for iPad, iPhone, and Macbook.
Wireless streaming option.
Seamless integration.
Steps:
1.Check to see if your laptop and Apple TV are both linked to the same Wi-Fi network.
2.Launch Netflix on your Mac.
3.In the menu bar, choose the AirPlay symbol.
4.Choose your Apple TV from the list of devices.
5.Your Netflix content will begin to stream to your television.
Windows Wireless Display
Windows Wireless Display is a technique that works with Windows laptops and compatible TVs. Wireless screen mirroring is made possible, albeit it could need specialized hardware and driver support.
Features:
Steps:
1.Ascertain that your laptop and television are both linked to the same Wi-Fi network.
2.Navigate your laptop to "Settings," then to "System" and "Display."
3.Then, select "Connect to a wireless display."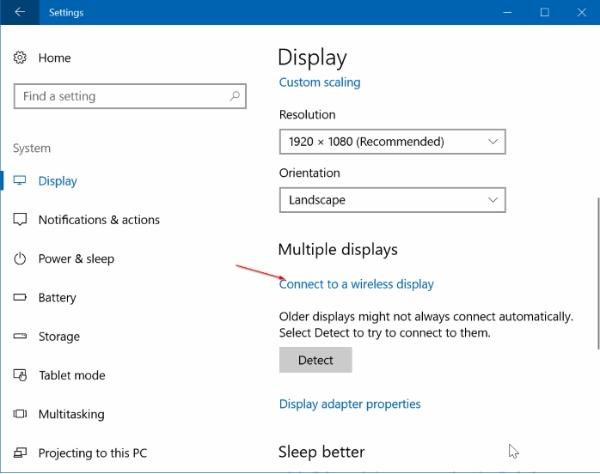 4.Choose your television from the list of possible devices.
5.Your laptop's screen will be mirrored on the TV, and you'll be able to watch Netflix material.
Use AllCast App to cast Netflix
If you're looking for a wireless option to cast content from laptop to TV, then the AllCast App has got you covered. This app has incredible characteristics that will blow your mind.
Features:
Wireless casting.
Multiplatform support.
Easy to use.
Steps: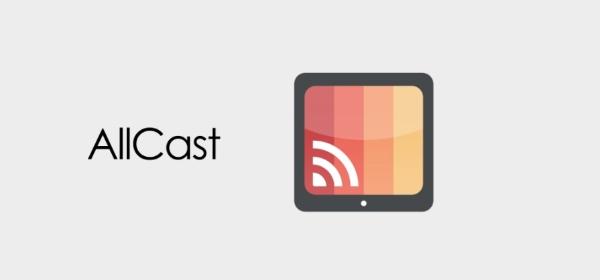 Access the AllCast App on iTunes and install it.
Connect laptop and TV to the same Wi-Fi.
Launch the app on your device.
Select the device you want to connect to from options.
Cast content to your TV.
Best casting App to cast Netflix – FlashGet Cast
For those looking for the ultimate and unforgettable experience in casting, FlashGet Cast is your best option.
Flashget Cast has incredible features that are hard to resist when casting to a larger screen.
Whether from a phone to a laptop or a laptop to a TV, FlashGet has got you covered with easy steps and an outstanding visual.
So what does FlashGet Cast offer?
Quality Sharing: FlashGet Cast allows users to share content such as movies, games, and photos on a larger screen to have an exceptional experience.
Meetings Demonstrations: FlashGet Cast has a feature that allows you and your work partners to cast and share screens for better visibility. You can do this either on Android, Mac, iPhone or macOS.
Mobile Games Control: FlashGet Cast lets you control your phone using a mouse for a better gaming experience.
Online Sharing: With FlashGet Cast, you can share content about teaching and training with family and friends using any device.
Conclusion
Casting your content from a smaller screen to a larger screen is probably one of the best experiences and decisions you can make if you're tired of squirting over a smaller screen.
While you can achieve this in cool ways, like through Apple Airplay, HDMI cable, and so on, you can get a better and faster experience when using FlashGet cast.
One of the primary advantages of FlashGet Cast is its speed. With state-of-the-art technology, it reduces the latency often experienced with other casting devices. This means less waiting and more watching.
Also, while many casting devices degrade the quality of your content, FlashGet Cast ensures that what you see on your large screen is a crisp and vibrant reflection of the original content.
FAQs