Everything about screen mirror on Apple Watch you should know
In an era where technology continues to break boundaries and redefine our daily lives, the Apple Watch stands as an epitome of innovation and convenience. Among its many impressive features, Apple Watch mirror, is a standout capability. It seamlessly connects your watch to other Apple devices, transforming the way you interact with your wrist-worn companion.
Mirroring with the Apple watch opens up a world of possibilities. You can have enhanced visuals for your digital interactions that can simplify your day-to-day activities. Whether you're keen to share your latest adventure photos, monitor your health and fitness progress, or immerse yourself in a gaming world, Apple Watch mirroring is an excellent solution to all of these activities.
In this comprehensive article, we will unravel the intricacies of Apple Watch screen mirroring. Our exploration will encompass the fundamental concepts behind screen mirroring, the practical applications that make it a game-changer, and essential tips to ensure a seamless mirroring experience.
Why do you want mirror Apple Watch screen?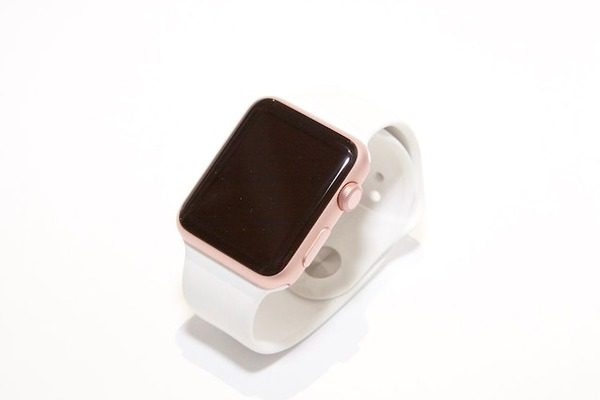 Apple watch excels in providing quick access to essential information and services. But there are instances where mirroring your Apple Watch onto a paired iPhone becomes a valuable asset. In this section, we will explore the compelling reasons and practical situations that make mirroring your Apple Watch a smart choice. Whether you seek enhanced usability, expanded capabilities, or a more immersive experience, mirroring opens up a wealth of possibilities for Apple Watch users. Let's delve into the "whys" that underpin this versatile feature and discover how it can transform your interactions with this remarkable wearable device:
Text messaging and notifications: When you receive a lengthy text message or notification, reading it on the Apple Watch's small screen might not provide the best experience. Mirroring to your iPhone allows you to read messages with ease and respond more comprehensively using the iPhone's larger keyboard.
Browsing web content: While the Apple Watch has a basic web browsing capability, the small screen can make it challenging to navigate websites. Mirroring to your iPhone ensures a more intuitive and enjoyable web browsing experience.
App navigation: Some apps on the Apple Watch, like Maps, benefit significantly from mirroring to your iPhone. With the larger display, you get a more detailed view of maps, making navigation easier and more accurate.
Media control: If you're controlling music or video playback on your Apple Watch, you might find it easier to manage your media library using your iPhone. Mirroring allows for a more comprehensive and interactive media control experience.
Complex tasks: Certain tasks or applications on the Apple Watch, especially those with more complex interfaces, can be challenging to use on the watch's smaller screen. By mirroring to your iPhone, you can take advantage of the iPhone's touch screen and processing power to perform these tasks more efficiently.
What are the additional benefits of having the Apple watch mirror?
In addition to the scenarios we discussed above, here is the list of additional benefits you can get by having the Apple watch mirror function with your iPhone:
Alarms and timers: Setting alarms and timers on the Apple Watch is straightforward, but sometimes you may need to manage multiple alarms or have more intricate timer settings. Mirroring to your iPhone allows for a more comprehensive management of alarms and timers, including the ability to create, edit, or delete multiple alarms with detailed configurations.
Idle notifications: Idle notifications on the Apple Watch remind you to stand up and move if you've been sedentary for an extended period. Mirroring to your iPhone can be beneficial for individuals who prefer to receive these reminders on their phone. It also offers customization options to set idle notifications according to your specific needs and schedule.
Weather updates: While the Apple Watch provides quick weather updates, mirroring to your iPhone offers a more detailed view of weather forecasts. This is especially useful when you want to check hourly forecasts, radar maps, or more extensive weather data to plan your day effectively.
Accessibility features: Users who rely on accessibility features, such as VoiceOver or Zoom, can benefit from mirroring to their iPhone to have better control and customization of these features, making their Apple Watch more accessible and user-friendly.
News and notifications: Mirroring can be useful for staying updated with news alerts and notifications. With a larger iPhone screen, you can easily read news articles, respond to notifications. You can also navigate through related content without the constraints of the watch's smaller display.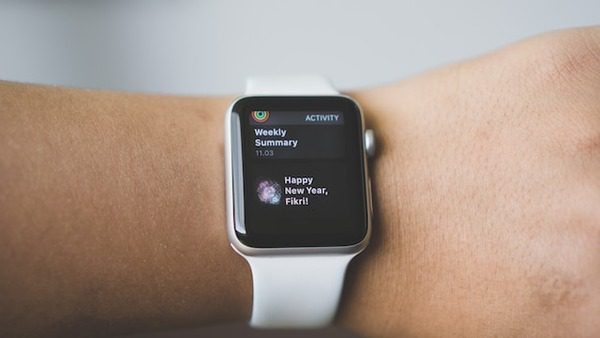 How did the Apple watch mirror become a necessity?
In some instances, mirroring is not a matter of convenience but a matter of necessity. For individuals with visual impairments or those who require a more comfortable and accessible interface, mirroring to a larger screen is essential. Let's discuss some essential scenarios below:
Presentations and meetings: For professionals, mirroring your Apple Watch to your iPhone is invaluable during meetings and presentations. It ensures that you can display important information to a larger audience, making your presentations more engaging and informative.
Health and fitness tracking: While the Apple Watch is an excellent fitness companion, mirroring to your iPhone provides a more in-depth view of your health and fitness data. This can be particularly helpful for those who want to closely monitor their progress or analyze their workout metrics.
Gaming experience: Gamers can utilize the mirroring feature to play games on a larger screen while using the Apple Watch as a controller. This enhances the gaming experience and opens up new possibilities for mobile gaming.
Reminders and To-Do lists: Mirroring your Apple Watch to your iPhone is particularly handy for managing reminders and to-do lists. While the watch allows you to create and view reminders, mirroring to the iPhone provides a more extensive interface for managing and organizing your tasks. This makes it easier to add, edit, or prioritize reminders, ensuring that you stay on top of your schedule.
Voice commands and dictation: Mirroring to your iPhone can enhance voice commands and dictation capabilities. It offers a more extensive platform for voice interactions, allowing for longer or more complex commands, ideal for those who rely on voice control for various tasks.
Privacy and security: For tasks that require extra privacy or security, such as inputting passwords or verifying sensitive information, mirroring to your iPhone ensures a more secure and private input process.
Can I mirror and control my Apple Watch with iPhone?
Yes. You can mirror and control your Apple Watch with your iPhone. Apple Watch Mirroring offers a comprehensive and intuitive means of engagement, allowing you to seamlessly manage and explore the features and functions of your Apple Watch. Whether it's a quick glance at notifications or controlling apps and settings, Apple Watch Mirroring empowers you to stay connected and in control, all with the familiarity and convenience of your iPhone's touch or assistive capabilities.
Here are some of the possibilities you can have with Apple Watch mirroring:
Pairing and setup: When you first set up your Apple Watch, you pair it with your iPhone. During this process, you'll use the Apple Watch app on your iPhone to configure settings like which apps to install, notifications, and other preferences.
App Management: You can use the Apple Watch app to install, update, or remove apps on your Apple Watch.
Customizing Watch Faces: You can choose and customize watch faces through the app.
Notifications: You can control which notifications appear on your Apple Watch through the app.
Health and Fitness Data: Your Apple Watch collects health and fitness data, and this information is synced with the Health app on your iPhone. You can view and manage your health data, set goals, and see trends using the Health app.
Remote Control for Music and Camera: While you can't mirror the Apple Watch screen on your iPhone, you can use your Apple Watch as a remote control for the music playing on your iPhone and to take photos with your iPhone's camera.
Find My: The Find My app on your iPhone can help you locate your lost or misplaced Apple Watch.
Note: You need to have Apple Watch Series 6 or newer versions to enjoy Apple Watch Mirroring feature.
How to connect and mirror iPhone to Apple Watch?
Connecting and mirroring your iPhone to your Apple Watch is a straightforward process. Here's a step-by-step guide to help you establish this connection:
First, turn on your Apple Watch by pressing and holding the side button on your Apple Watch until the Apple logo appears.
Ensure that your iPhone is both activated and accessible, and remember to keep your iPhone and Apple Watch within arm's reach of each other.
Next, on your iPhone, open the "Apple Watch" app. It has a white icon with a pink-red circle and looks like the Apple Watch.
Tap "Start Pairing." You'll see a pattern displayed on your Apple Watch's screen. Hold your iPhone over the pattern. Ensure that it fits within the viewfinder on your iPhone's screen.
You'll see a message on your iPhone that says, "Your Apple Watch is Paired."
You'll have to undergo several steps for the setup. These steps will include selecting your language, region, and choosing whether to restore from a backup or set up your Apple Watch as new.
Configure your notification settings during the setup process. Choose which apps send notifications to your Apple Watch and set your notification preferences.
Use the Apple Watch app on your iPhone to select and customize watch faces. You can choose complications and background images to personalize your watch's appearance.
Your Apple Watch will automatically sync health and fitness data with your iPhone's Health app. You can review and manage this data through the Health app on your iPhone.
Once the setup is complete, your iPhone and Apple Watch are connected. You can now enjoy the seamless connection, receive notifications, use apps, and make the most of the features they offer.
Bonus: More flexible screen casting methods-FlashGet Cast
Maybe you want to know more about how to cast your iPhone screen to other devices, you can learn more through FlashGet Cast. Here is a brief introduction to how FlashGet Cast can use iPhone to cast to more screens, such as macbook and Apple TV.
FlashGet Cast is an innovative solution that enhances your screen casting capabilities, providing a more flexible and versatile approach to sharing your screen. With this bonus feature, you can take your screen casting to the next level, offering convenience and powerful functionalities.
Here's the step-by-step guide to make the most of FlashGet Cast:
First, visit the official FlashGet Cast website or your device's app store to download and install the application.
Second, after installation, open the FlashGet Cast app on your device. Ensure that your casting source device (e.g., your iPhone or iPad) and the target device (e.g., your smart TV, computer, or another mobile device) are connected to the same Wi-Fi network.
Then, in the FlashGet Cast app, select the screen or content you want to cast from your source device. It could be your device's screen, a specific app, or media content.
FlashGet Cast will scan and display available target devices on your network. Select the desired target device (e.g., your smart TV) to cast the content.
Once you've chosen the target device, tap "Start" or "Cast." Your screen or selected content will begin displaying on the target device.
FlashGet Cast offers additional features for screen casting. You can control the quality of the cast, adjust audio settings, and even use your source device as a remote control for the content on the target device.
When you're done, simply stop the casting session within the FlashGet Cast app or disconnect from the target device.