The fastest way to cast TikTok videos to TV
Going by TikTok's statistics, there are over a billion views on uploaded Tiktok videos daily. Your interest in knowing how to cast TikTok on TV means you need no introduction to TikTok App. But for observing protocols, here are a few facts about TikTok App. TikTok is a social media platform that was launched in 2016. And it is internationally recognized for allowing people to create, share and push videos to a wider audience.
Most popular amongst teens and young adults, TikTok is fast becoming an average phone user's haven. Watching videos on the platform is easily many people's favorite past-time activity.
Although we all agree that it's a time killer, we do not mind having better experiences while at it. Spending time on TikTok in isolation in the company of families and friends is rude and damaging to relationships. With the development in technology, you can now share and watch videos from your TikTok account on a larger screen, either by yourself or with others. This feature of watch TikTok videos to big screen such as on TV screens and PCs, allows for better satisfaction from the quality of visuals and the sound produced. We called this process screen mirroring.
You're probably here because you want that premium experience, and we aim to provide you with a guide to achieve that in just a few clicks.
Can I cast TikTok on TV?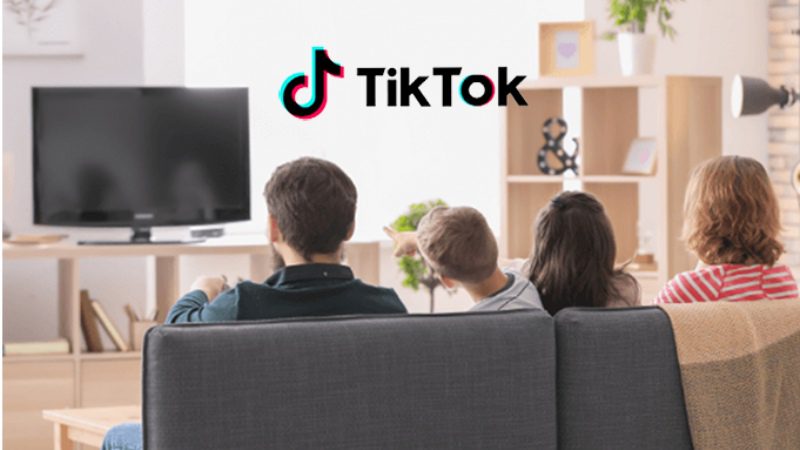 Absolutely. We can watch TikTok on smart TV in many forms, including connecting via supported smart TV such as LG smart TV, Amazon Fire TV, Samsung Smart TV, and Google TV. With these and other Android or smart TVs, you can download the TikTok App directly to your television. Easy right?
It would seem like it. But unfortunately, these options are limited and not widely available to the general population of TikTok users. One of the known constraints at the moment is the location of users and the incompatibility of the TikTok TV App with the user's TV.
Despite the reality of these constraints, there is still another way, the one I'd like to call the surer way— This method is to cast TikTok videos to TV. From your smartphone, you can watch TikTok videos to Android TV from Android and cast TikTok on TV from iPhone. This does not require you to download the TikTok TV App or necessarily upgrade your Android TV, and the process is seamless.
Advantages of TikTok video casting to TV
Casting TikTok videos to TV has many merits. This method is set out to save interpersonal relationships and people's eye health, to say the least.
Casting TikTok videos to TV allows:
Viewers enjoy a better viewing experience when they stream videos with improved sound, video quality, and a larger screen.
Users can enjoy additional features that the Android TV allows. A viewer can apply the TV specifications to enhance their view better.
It enables users to multitask, so you do not have to stop your day's chores to watch and engage your favorite TikTok videos. Users can cast TikTok videos to their TV screens and continue to use their mobile phones for other tasks.
Casting videos to TV screens gives parents control over their children/wards' activities on the application. It gives a level of parental control.
Another exciting merit is that once you have connected the devices, you can leave the location with your mobile phone. The content/ video will continue playing seamlessly on the larger screen because you have initiated the connection.
For people who use TikTok App as a learning/training platform for dance, singing, performances, and other practical skills, casting videos to Android TV is a massive advantage because they can watch and perform alongside their TikTok tutor without squinting or taking pauses to glimpse at the video.
More efficient navigation and, very importantly, very laudable comment sections.
3 Ways to Cast TikTok Videos to TV
Since you are still here, I imagine you are eager to know how to screen mirroring TikTok videos to TV. Fortunately, I'm very eager to tell you as well, so let's get into our top 3 picks;
FlashGet Cast
Chromecast
Mirrormeister
FlashGet Cast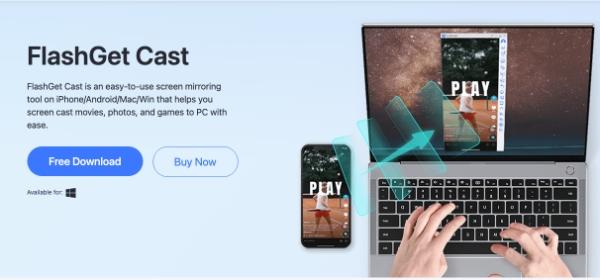 The FlashGet Cast is a tool that allows people to mirror their device screens, especially smartphones, to their PCs, other Android/ iOS devices, and TVs. Driven by the vision of improving the productivity of internet users on all grounds, FlashGet created FlashGet Cast and has since then enhanced its performance greatly.
FlashGet Cast also has a cast web, a web version for the same purpose. FlashGet Cast is an easy-to-use screen mirroring App on iPhone/Android/Mac/Win that easily helps you screen mirroring movies, photos, and cast games to TV and PC. FlashGet Cast supports Android, iOS, and other smart devices, and we love that about it. The only requirement for usage is connecting your devices to the internet.
Chromecast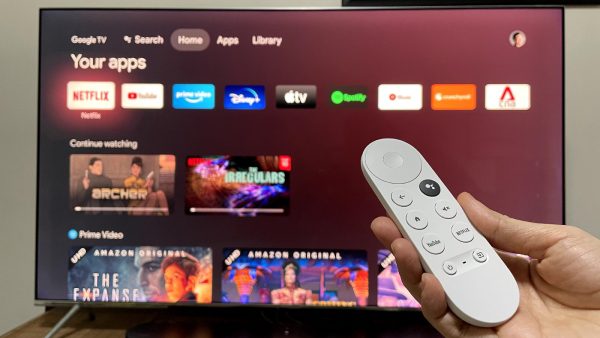 This Chromecast device helps you watch TikTok videos and view other content from your smartphone or PC to your TV screen. It was first announced in 2013. Averagely, Chromecast devices are sold for as little as $35, which is affordable compared to its worth.
Chromecast Ultra, when used with Google TV, produces up to 4k resolution.
The variance in video quality, however, depends on the strength of the network in use.
Chromecast stands out rather odd because its operations are unique compared to conventional TV boxes.
Mirrormeister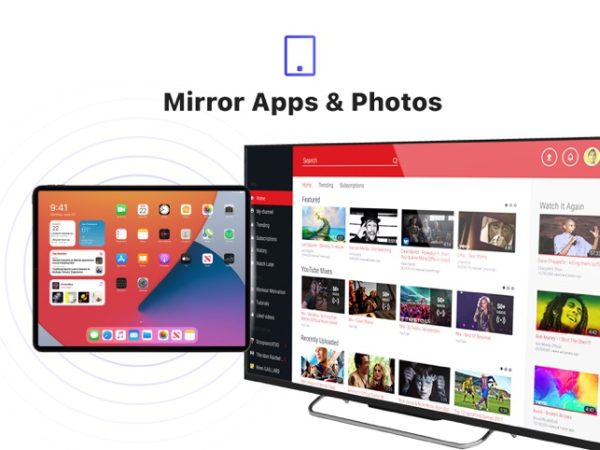 This is an App for casting TikTok videos on TV screen. More than being able to watch videos on a big screen, the fact that Mirromeister comes at zero casts is worthy of mention.
Mirromeister's only requirement is that the devices you're sharing in between must be connected to the same Wi-Fi network. If you want to screen mirroring your iPhone to your MacBook, you should connect both to the same Wi-Fi network. This prerequisite allows Mirrormeister to find your TV. If you lost your TV remote or want a more handy mobile remote, the Mirrormeister App offers that feature, so you don't have to stop at casting TikTok videos alone. There is more to explore as long as the application to be used supports it.
The fastest way – FlashGet Cast to cast TikTok videos to TV
Chromecast and Mirrormeister when put side by side have certain similarities such as the requirement for the devices to share the same Wi-Fi internet connection. Although, while Chromecast is a device, mirrormeister is an application. In addition to the aforementioned is the fact that Chromecast is sold at a price while Mirrormeister is available for free, at the simple cost of user satisfaction.
However, with all said and done FlashGet Cast tops the list for many reasons
Let's look at some of the perks of using FlashGet Cast below;
Beyond TikTok videos, FlashGet Cast allows you to control the screens without a physical remote. Users can stream videos, songs, and even games.
Users enjoy a larger and better view of their screen activities. This also aids the efficiency of the device's performance.
FlashGet Cast's versatility improves users' productivity because it allows multiple screen sharing.
It lavishly improves the work and learning experiences of the users.
Steps on how to download and use FlashGet Cast to cast TikTok video to TV
First, open your choice of browser on your TV and visit FlashGet Cast website.
Keep the mobile device you intend to cast the TikTok videos from handy.
Visit the apps store for your mobile device either Play Store or Apple Store and download the FlashGet Cast App.
Using your mobile device, scan the QR code displayed on the Television screen or input the codes manually to connect.
After this step, you'll receive a casting request which you'll accept.
At this point, you have established the connection.
Voila! You're only one click on your TikTok App away from enjoying the FlashGet Cast experience.
Final thoughts
TikTok, since its launch, has climbed the ladder of social usefulness while serving as an economic growth tool both for the owners and users(creators, businesses, and individuals). This is unlikely to change anytime soon. So why manage for so long when you can bound a better ride? Whatever your needs for TikTok are, either for entertaining or information collation and for other business purposes, you can do it on a larger screen with FlashGet Cast. FlashGet Cast offers a fast, smooth, and easy-to-navigate casting option for users. Its versatility ensures a more grand experience for users of all classes and categories.