LetsView review 2023: the best cast to TV app?
Screen casting or mirroring content on larger screens has been a popular method of augmenting fun and productivity. While many apps have been introduced to enable a phone's content to be cast to TV and PC, LetsView has swiftly gained acceptance among users.
The seamless casting features and easy-to-use functions have largely contributed to LetsView's popularity. In this guide, we will review all the features of LetsView in detail. We will discuss factors like compatibility, pricing, pros and cons of this screencasting app.
At the end of this article, you will be better positioned to decide whether LetsView is the right app for your casting requirements. Let's start.
What is LetsView?
LetsView is a screen mirroring application developed by Wangxu Technology (HK) Co., Limited. Based in Guangdong, China, this tech company has developed some of the most resourceful tech solutions like PicWish, Apowersoft, and LightPDF AI Reader & Converter.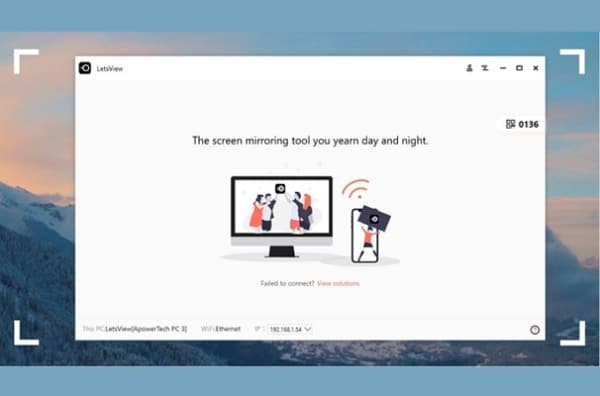 Expert developers in this company consistently worked hard for over a decade to develop a perfect and convenient screen mirroring app for better collaboration between devices.
Their hard work paid off in 2019, and the company successfully launched the LetsView app for all the major platforms, including Android, iOS, Windows, and MacOS. It enables users to cast their mobile device or PC screens effortlessly onto a TV. The app lets you enjoy your favorite movies, videos, photos, games, and presentations on a bigger screen, enhancing the viewing experience.
Since its launch, LetsView's committed developers have updated this app over 25 times in Apple and Google stores with the aim of achieving perfection through continuous improvement.
As of May 2023, over a million users have downloaded the app on Google Play Store. In addition to an increasing upward trend in downloads, this app has also got over 5,000 reviews with an average rating of 2.9/5 stars. LetsView has been rated above average on Trustpilot with 2.6/5 and garnered an excellent rating of 4.5/5 on G2.
Features of LetsView
Let's discuss the main features of LetsView in detail. The major features are described below:
Cast to TV
LetsView allows users to wirelessly cast the screens of their iPhones, Android devices, and PCs to a TV, making it convenient to enjoy multimedia content on a larger display.
Device compatibility
It is compatible with all the major smart devices that support interconnectivity. These devices include smartphones, PC, TV, projector, etc.
Operating systems compatibility
LetsView is compatible with multiple platforms, including iOS, Android, Windows, and macOS, providing a versatile casting experience across different devices.
Wireless casting experience
You can enjoy your favorite music or videos with just a few clicks using LetsView, no more need for Aux or HDMI cables to connect devices.
Remote control
Users can control their screen-casted content directly from their mobile devices or PCs, eliminating the need for a separate remote control or a wired connection.
Professional uses
Whether you want to share a presentation or a spreadsheet with your colleagues, LetsView can magnify your display by mirroring it to the larger screens available in the office or a room, so everyone can easily view it.
Create teaching videos
You can use LetsView to create or live-stream videos for teaching in a more impactful manner. For example, you can use the "whiteboard" feature while recording your videos to create professional lectures with hand-written explanations.
Screenshot and screen recorder
It allows capturing screenshots and recording screens during the casting process, enabling users to save important moments or create instructional videos or live-stream tutorials.
Multi-screen support
It supports casting to multiple screens simultaneously, allowing users to share content with friends, family, or colleagues in real-time.
Multi-network condition support
LetsView works seamlessly even in varying network conditions, ensuring a stable and reliable casting experience regardless of the network environment.
Endless gaming experience
Playing your favorite game on your mobile phone is fun. But the fun multiplies if you play it on bigger screens using LetsView.
Multiple live-streaming platforms support
You can live-stream your videos to multiple platforms using LetsView. These platforms include YouTube, Facebook, Twitch, and Instagram.
Cross-network support
Most screen-casting apps require your devices to be connected via the same Wi-Fi connection. LetsView not only works well with the same Wi-Fi connections but also allows remote casting even without being on the same network.
Super easy to connect
Unlike other apps' complex processes, LetsView has introduced a very simple and easy method of installation and usage.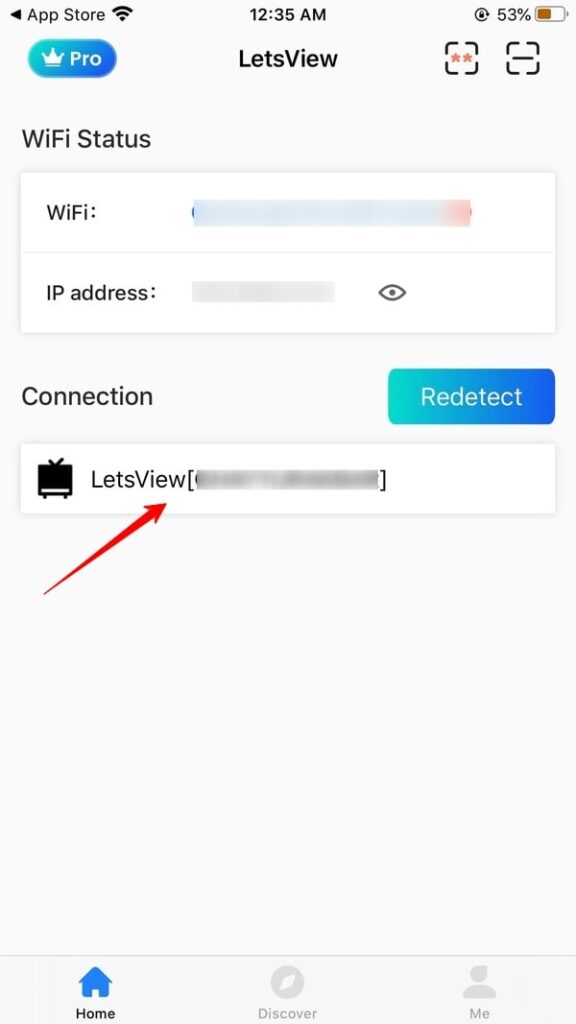 LetsView compatibility and pricing
Let's discuss the multiple aspects of LetsView quickly in a tabular form for a more digestible display. The following is the checklist highlighting the main attributes of LetsView.
Checklist
Status
Compatibility
Windows, MacOS, Android, iOS, and Linux
Supported protocols
AirPlay. DLNA, Miracast, Chromecast, and AMCast
Supported connections
Wi-Fi and USB
Pricing
LetsView is free for personal use.

The business license offers monthly and annual plans per person:
●$19.95 per user per month or
●$49.95 per user per year

You get a discount of $1 per user with every additional user.

For example:
●$18.95 per user per month for 2 users
●$48.95 per user per year for 2 users, and so on.

They also offer customized pricing for special requirements.
Refund policy
7 days money-back guarantee
Whether to provide free trial
Better than a free trial, the company provides the LetsView app free for personal use.
Screen mirroring to PC
Yes
Screen mirroring to TV
Yes
Remote control
Yes
Screenshot and screen recorder
Yes
Multi-screens support at a time
Yes
Multi-network condition support
Yes
Setup difficulty level
Easy
Display quality
HD display. Supports up to 120 FPS
Streaming delays
No
Additional tools
LetsView provides additional AI-powered tools to help customers. You can use AI Chat to clarify your queries.
Pros and cons of LetsView
Let's quickly go through the advantages and benefits of LetsView in the following section.
Pros
Hassle-free casting
LetsView provides a seamless and hassle-free screen mirroring and casting experience with a simple interface and easy setup processes.
The mobile app automatically detects the Wi-Fi, the IP address, and the device having the LetsView app. You can easily establish a connection by tapping your device's name.
Universal compatibility
LetsView is compatible with almost every device, operating system, and protocol. Every Android and Apple user can cast screens to other devices without delays.
Provides all the mainstream features
In addition to plain screen mirroring, LetsView provides almost every mainstream feature, including a phone cast to TV, screen recording, and live streaming.
Minimum restrictions
Having restrictions to use a specific version of Android, iOS, or Windows is common for screen mirroring apps. On the other hand, LetsView supports the latest and previous versions. You can even make a successful connection with a version as old as Android 5.0.
Free of cost
LetsView is absolutely free for personal use and doesn't have any hidden charges. That's a treat for users wanting to synchronize their devices for free.
Plus, there is no difference between a personal and business version. All the features are the same. The only difference is in the intent of using this app.
Value-added features
With almost every feature that other screen mirroring apps offer, LetsView provides additional and distinguished features like a whiteboard, multi-screen and multi-network support.
Cons
Non-support for a few versions and devices
Although LetsView supports many older versions, versions older than Android 5.0 are not supported. It is also not directly compatible with all smart TVs.
Communication barrier
As the developers are from China, you may have to face difficulties in communicating with the developers. Although it is possible that they understand your concerns well and reply in an amicable manner, we cannot ignore the probability of a communication barrier while getting support.
Uncertain pricing
While the app is free to use at the moment, it may not be free forever. The company may decide to revoke the free version and start charging for personal use in the future.
Costly business version
Although there is no difference between personal and business versions, it is quite expensive to use LetsView for business activities.
People also ask about LetsView
Yes, LetsView is a safe application that uses secure protocols for screen mirroring. It does not compromise user privacy or data security during the casting process.

Their website runs with an SSL certificate that ensures secure browsing. LetsView is also registered as an Internet Content Provider Company (IPC). They have mentioned their ICP prepared number on their official website.

Such legal steps are only taken by legitimate companies, and they ensure the safety and security of their customers.
To download LetsView for Windows 10, visit the official LetsView website and navigate to the "Downloads" section. You will see five options to download, including Windows, MacOS, Android, iOS, and TV.

Click on Windows, and the app will start downloading automatically. The website does not give you options to download the app as per the specific versions of Windows.

Install the app on your Windows PC, and it will integrate with your Windows automatically.
To cast your Android screen to a TV using LetsView, ensure that your Android device and TV are connected to the same Wi-Fi network.

Open the LetsView app on your Android device, tap on the TV icon, and look for the TV from the list of devices that appear.

Select the TV where you want to get the display from your phone. Your phone's activities will start displaying on the TV.
Final Wrap-up
LetsView offers a convenient solution for screen mirroring, allowing users to cast their mobile device or PC screens to bigger screens effortlessly. With its compatibility across multiple platforms and a range of useful features, it provides an enjoyable casting experience for free.
However, a few limitations with the LetsView, like uncertain pricing and the limitation to use it for commercial purposes, may want you to explore an alternative. In that case, exploring FlashGet Cast would be a great idea.
FlashGet Cast is the closest LetsView alternative for enjoying a better cast to TV experience. You get most of the features of the screen mirroring features free at FlashGet Cast, and it also allows you to use this app for commercial purposes.