How to cast Twitch to TV from iPhone/Android/PC?
Twitch has been an incredible streaming and broadcasting platform for DJs, ASMR enthusiasts, gamers, and internet personalities since June 2011. With over 140 million monthly users, Twitch is massively growing in popularity and offering healthy competition to other streaming platforms like Youtube. However, watching Twitch on a smaller screen like your Android, iPhone, or PC isn't that convenient. Sooner or later, you may need to cast Twitch to TV for a better experience. But before anything, you'll need to know the proper steps and tools for a successful casting process.
This piece will highlight the best techniques for casting your PC, Android, iPhone or iPad screen to your smart TV. So let's get started.
How to cast Twitch to TV?
Using the mobile Twitch app
Twitch is an excellent app for content creating and streaming. Most notably, it s the number of on-site gamers worldwide. However, streaming Twitch on your phone only lets you experience the app's full potential. And it all comes down to the size of the screen your screen. That means you need to have it on a bigger screen. However, here's how you can set it up:
Go to the App store or Google play store and download the mobile Twitch app.
Let it install. Open the Twitch app and sign up or in. Of course, you need a Twitch account.
Search the content you wish to stream and tap the Cast button in the top right corner. Cast Twitch to the smart TV is accessible.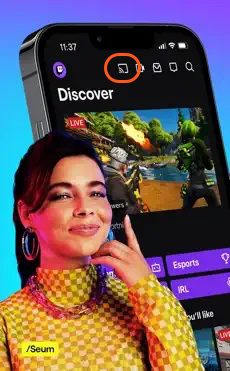 Using the Twitch app on smart TV
You can enjoy watching Twitch stream on your smart TV to ensure you can stream your best content on a larger screen. This can be done through Amazon fire TV, Apple TV, or Android smart TV. You only need to download the Twitch app on your TV to proceed to the following steps;
Head to the app store of your smart TV.
Search Twitch on the bar, click on it, and wait as it downloads.
Open the Twitch app. You can sign up or log in.
Now select your preferred content, and you're ready to go.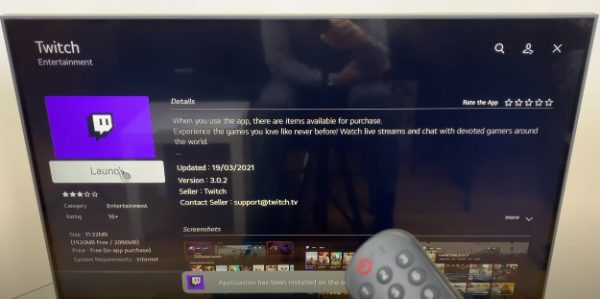 How to cast Twitch to TV with a screen mirroring app?
Twitch has fantastic content providers and streamers that produce excellent videos, and seeing their content on a larger screen provides incredible joy. Additionally, you can use many methods and techniques for a successful casting process. One is using a functional and reliable screen mirroring app, FlashGet Cast.
But before we have a close look at what apps have to offer, let's first identify some of the advantages that come with using a screen mirroring app to watch Twitch to smart TV:
Affordable: Unlike Apple TV and Chromecast, most screen mirroring comes at a lower cost and is free to use most of the time. You can use numerous such apps to ensure a successful Twitch casting experience.
Straightforward To Use: Setting the app for most screen mirroring apps is relatively easy, which saves users time. You can stream Twitch content to your smart TV with a few clicks.
Flexibility: Screen mirroring apps help you instantly watch Twitch on your smart TV and enable users to stream using multiple devices such as laptops, smartphones, and tablets. This allows you to switch between devices as much as you want constantly.
Good and Large Visual: The critical part of using the screen mirroring app to watch Twitch on your smart TV is that you can have it on a more extensive and more apparent screen so you don't have to strain your eyes.
Doesn't Require Equipment: The best part about using a screen mirroring app such as FlashGet Cast, unlike other methods, is that you don't require additional equipment to cast Twitch stream to your smart TV.
Excellent Sound Quality: Using a scream mirroring app improves the sound quality as the TV system is designed for superb quality.
While you can use screen mirroring apps to cast Twitch stream to your smart TV, the same can be done with entertainment platforms such as Youtube, Tiktok, and Instagram live. And you can do all this without using a Chromecast.
Screen Mirroring app: FlashGet Cast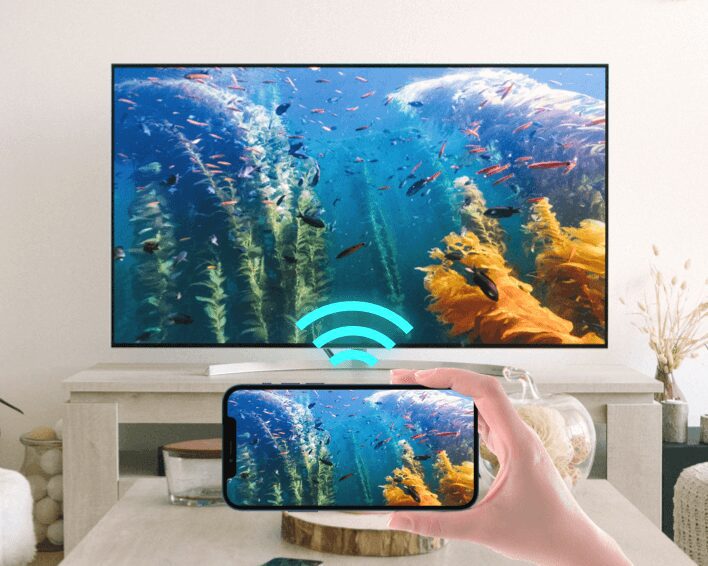 Screen mirroring apps don't get better than FlashGet Cast due to their unique capabilities. It enables iOS or Android users to watch Twitch stream on a smart TV screen without demanding users have extra equipment. All you need to do is to secure the app, and you'll be ready to cast your screen on smart TV.
You can get the FlashGet app for free and enjoy its unique features. But what do you need before casting using FlashGet Cast?
Reliable WiFi: Before casting, you must ensure a reliable WiFi connection on your TV device. The WiFi network must be the same on both networks to make your work easier.
FlashGet Cast App: You need the right FlashGet app to ensure the process goes smoothly. What's impressive is that you can secure the app for free.
Compatible TV: Yes, a compatible TV is required. You cannot cast on an older TV that doesn't support casting, so you need a suitable smart TV.
Here are steps for using FlashGet to cast Twitch to your TV:
The first thing to do is to head over to the FlashGet Cast website and get the FlashGet Cast app on your mobile. Once that is done, you must install and launch it.
Switch on your TV and ensure it's connected to a stable internet connection as the devices you wish to cast from. Head over to the FlashGet Cast website on your TV browser. The webpage will display a QR code.
Go to the FlashGet Cast app, scan the QR code, and make a casting request.
Return to the smart TV and accept the casting request, and you'll have your Twitch video mirrored to the TV screen. 
Now you can watch Twitch content on your smart TV. Cast Twitch to the smart TV is accessible.
How to cast Twitch to the TV from iPhone / Android
AirPlay (iOS only)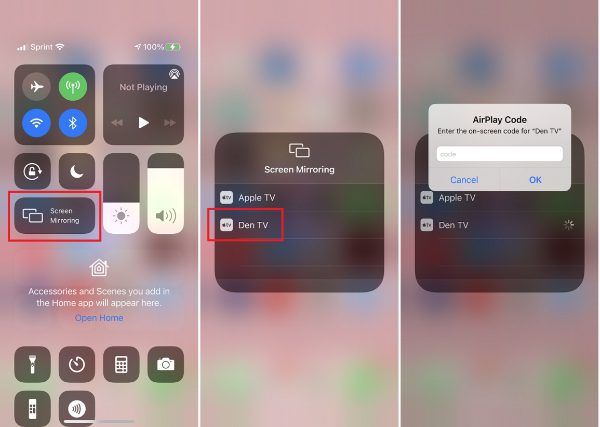 AirPlay is Apple's peripheral wireless device protocol suite that enables visitors to stream from one gadget to another. Music, video, photographs, and screen sharing are examples of sprayed material, and all preserve their information when transferred over AirPlay. Additionally, it only works on iOS and requires a stable WiFi connection to their TV and iOS device. Moreover, it is primarily compatible with iOS 4.2 onwards.
To cast Twitch to TV from your iPhone using Airplay, ensure you have an Airplay 2 compatible TV, such as Apple TV. Then connect your TV and iPhone to the same Wi-Fi network. Next, you have to head to the Twitch app and open the videos you wish to mirror to the screen. Then go to the Control Center of your iPhone and tap on the screen mirroring feature. Now, pick the Airplay 2 suitable Television and cast the content you want on your screen. And you'll have successfully cast your content.
Chromecast (Android and iOS)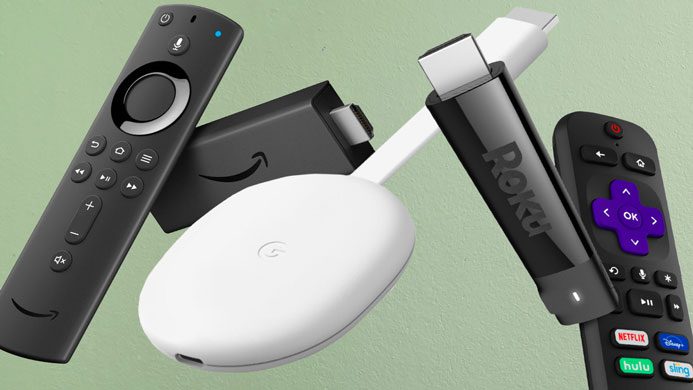 Chromecast is a straightforward method to watch Twitch wirelessly feeds through one gadget to your Television set, such as your tablet or smartphone. Some smart Televisions include Chromecast support, whereas some need the acquisition of a Chromecast dongle. Additionally, Chromecast supports iOS and Android devices, a bonus for users. But how do you set it up to work?
To cast Twitch to smart TV from Chromecast, first, switch on your Chromecast-enabled smart TV. Check to see whether your Chromecast dongle is connected. Then launch Twitch on an iOS or Android smartphone. Click the Cast symbol somewhere on the upper part app's screen. Proceed to click on the screen's title. When paired, the Cast indicator should turn pure white, and the TV will display a message confirming that it is prepared for casting. Click a Twitch feed inside the Twitch app for it to broadcast on Television instantly.
How to cast Twitch to TV from PC
Google Chrome browser
Google Chrome has incredible features allowing users to cast content on their preferred screen. However, you'll need to use a Chromecast based on your Samsung TV or other smart TV types. The best part is that you can cast using a few clicks. You only need to know the proper steps and are ready to go.
To watch Twitch on Samsung smart TV from a desktop or laptop computer using the Google Chrome browser, ensure the TV Chromecast is set. Also, ensure the WiFi network is stable and connected. Then go to the Google Chrome browser, then head to Twitch on your PC. Identify the video preferred and play it. At the bottom right of the video on the browser, you'll see a cast option; click on it. Finally, pick on the device you wish to cast to, and you'll be set and ready.
HDMI cable (without Chromecast)
If you enjoy watching Twitch content from your PC to TV, you'll need an HDMI cable. Though underrated, HDMI cable is a great way to ensure that you transfer content from your small laptop or PC screen to your TV.
However, it comes with a few challenges, such as short cables or the requirement of additional equipment for users to set it up.
Ensure your TV and PC have switched on to set up the HDMI cable. Then using the HDMI cable, locate the HDMI ports and insert them. Then, head over to Twitch app and ensure you open the preferred content for it to broadcast. You can now watch Twitch content on smart TV.
FAQs
If your Twitch button is missing,  you may need to check your internet connection or the device functionality, as the problem might originate from there. Ensure that both devices you're using to cast have an identical internet connection and that the internet connection is solid and reliable.  Additionally, you'll need to check your browser and ensure it's its current version and not outdated.  
One of the main reasons you might not be able to cast is the internet connection. You need a stable and steady internet connection to cast twitch to Tv.  Moreover, you need to use the same internet connection on the devices you wish to use in screen mirroring. However, the problem might also be with the software or apps you use to cast.  That means you need to check if the software being used is up to date. 
Even though casting through Chromecast is popular among many Twitch users, you could still use several alternative casting options.  One is using an HDMI cable to cast on your TV effectively. Another method is using a streaming device such as Apple TV or Roku, which comes with the twitch app to help you broadcast effectively. However, you may only do a little if you have a smart TV that allows you to download and set up a twitch app.  
Final words
As you have seen above, there are numerous ways to cast Twitch from your devices to your TV without a hassle. One of the most notable is using screen mirroring apps such as FlashGet Cast. This app offers great features and ensures you can cast within minutes. However, you'll need to pick a method that works depending on your device to avoid inconveniences.